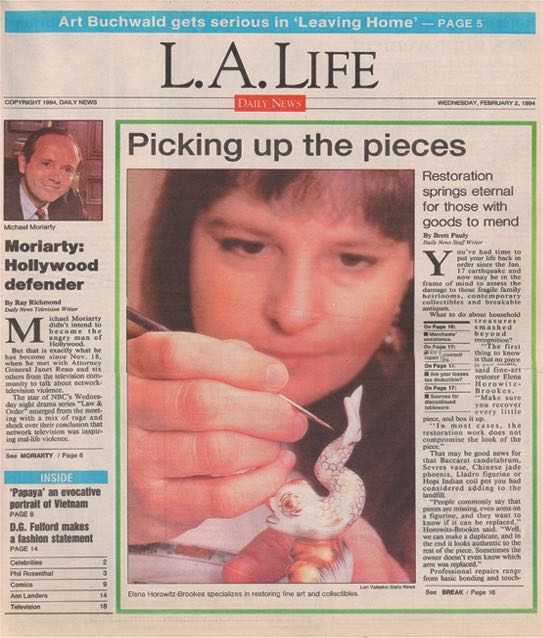 With combined experience of over fifty years, we are specialists in the complete repair of porcelain, crystal and fine art objects.
All work is done in-house by both master restorers and our highly trained artisans, who specialize in unique areas of restoration.
Our specially developed filling compound allows us to create missing areas and make missing parts (legs, arms, fingers, etc.).
Our paints are archival, and our glazes have been specially formulated to our specifications by a leading art supply company.
Ceramic, porcelain and pottery, with their variety of glazed surfaces (gloss, semi-gloss, or matt) can be perfectly replicated.
The translucency and color variations of jade can be reproduced as well as the textures, tone and color variations of marble, alabaster, ivory and stone.
The aged surfaces and patinas of artifacts can also be perfectly replicated.
Our crystal services include the removal and repolishing of chipped stemware, vases, bowls and art pieces, and the bonding of broken crystal using a clear U.V. adhesive.
We also repair mirrors, chandeliers and one of a kind items.