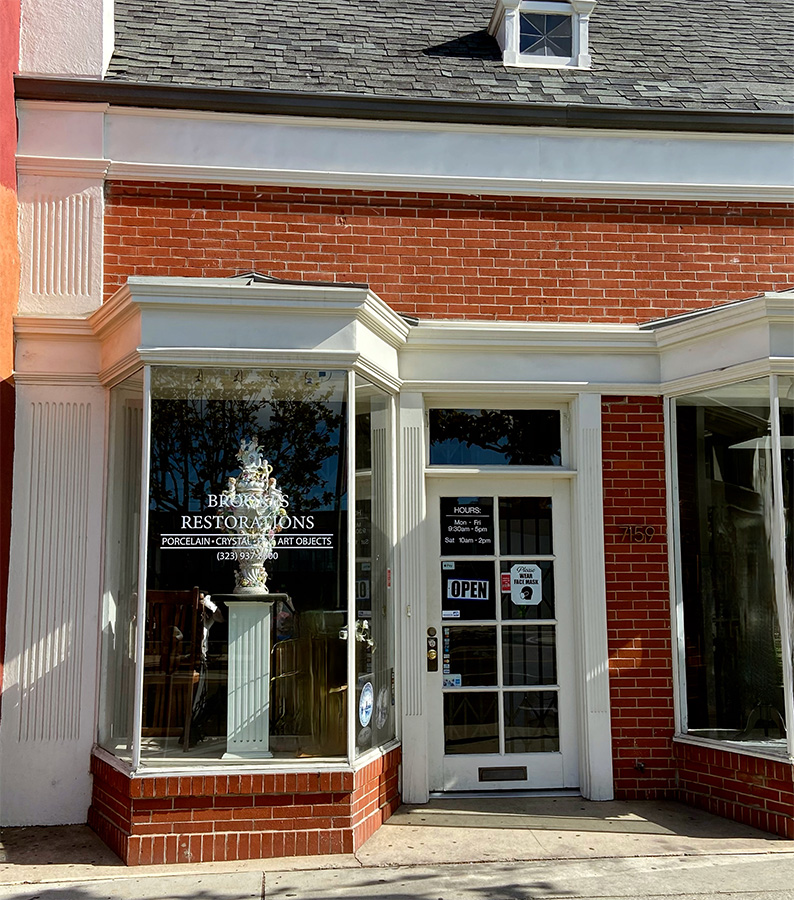 Brookes Restorations has been a family owned and operated business since 1982. It is owned by husband and wife team, Geoff Brookes and Elena Horowitz-Brookes.
With its two locations, Brookes serves the greater Los Angeles area as well as Malibu and the Conejo and San Fernando Valleys.
Geoff learned his craft in Stoke-on-Trent, the heart of the fine porcelain and pottery industry in England. Elena began her career as a professional restorer shortly after graduating University of California, Santa Barbara with a fine arts degree in 1977.
Brookes Restorations' extensive client list includes a diverse selection of high profile collectors from both the public and private sector. Much of our business comes by way of referral from many of the most prestigious stores, galleries, interior designers, and museums.
Working alongside Elena and Geoff is the Brookes team of highly trained artisans to serve the needs of our clientele, with their diverse collections of art and arifacts.